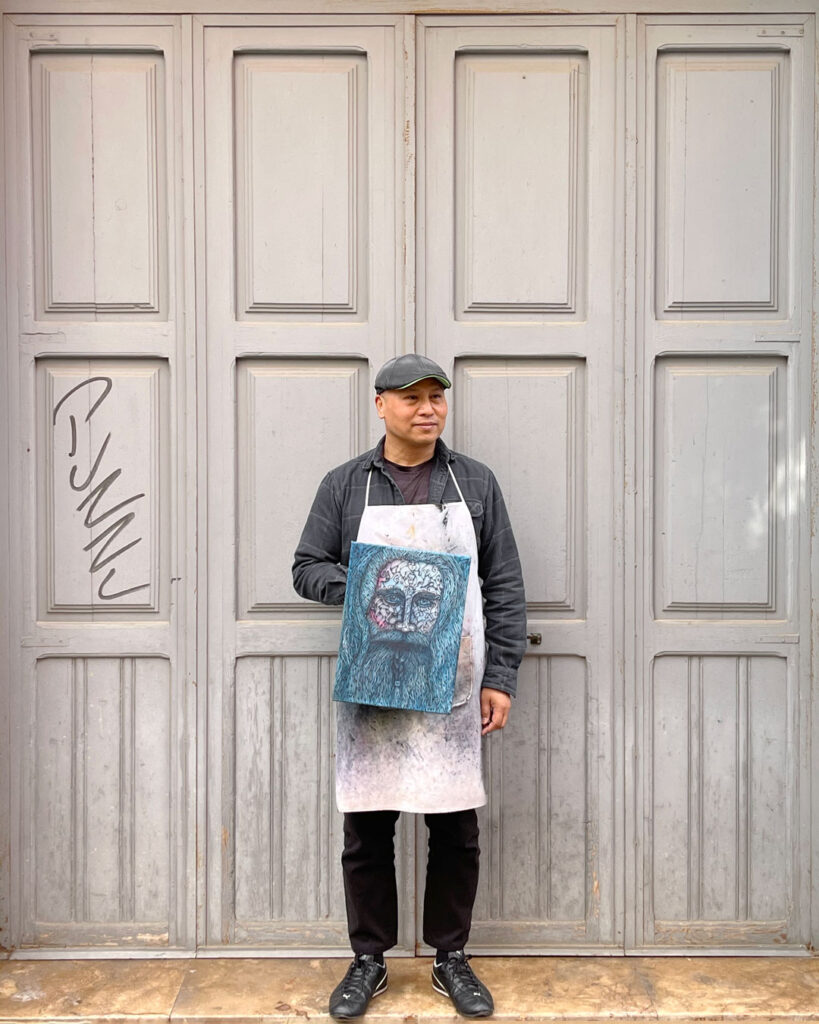 The paintings I create are abstraction of the many faces, human forms and nature that inspire me. Having emigrated from the Philippines to California at an early age brought me many influences culturally and esthetically. The education I pursued in art and graphic design helped me to push forward and continue painting. Now currently living in Valencia Spain and the opportunity to travel all over the world has given me more dimension on my art.
My inspiration can come from different medium or style that I can paint from to create my own style. I try to keep the painting open to all possibilities, deviations and directions where its outcome is not yet known. Taking a wrong turn or unexpected direction is often more productive than getting things right and getting lost can have surprising outcomes. Working with both human and other less organic elements, patterns and textures, colors and different angles is the process that keeps me engaged and the sense of mystery alive.
The outcome of my work is always unpredictable, though my process is deliberate.